Manufactured using the gold deposition system, we use a copper base layer then a layer of 24 carat gold this will reflect 99.99 % of the heat and will withstand high temperatures for long periods widely used in foundries.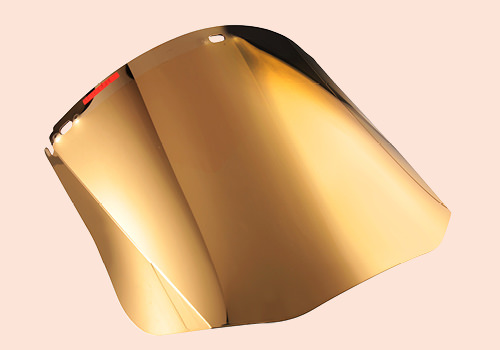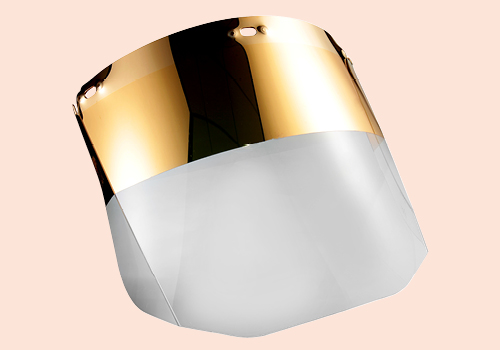 These can be done in the same manner as the full coated and are used in special applications like glass blowing.
We can manufacture these visors and apply a self adhesive die cut gasket to the perimeter at a set design and a set distance in from the edge, either fir use as a seal or for double glazing a visor – such as a chemical suit made from PVC – this visor can then give an anti-mist surface to the inside.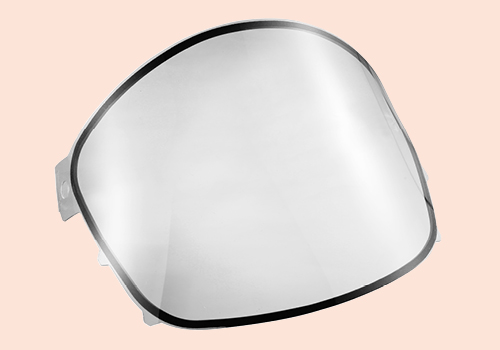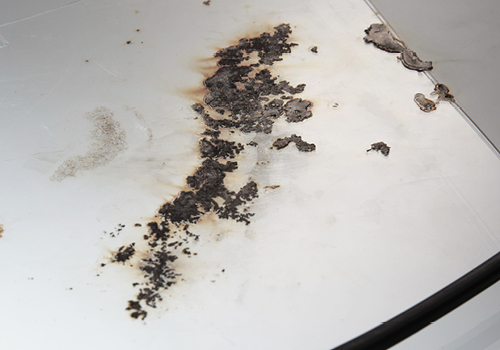 This visor has been through its paces at BSI – the test shown is for molten metal adhesion resistance, we also test for:
optical quality
impact
diffusion of light
liquid splash
misting
scratch resistance
and much much more!!!
We vacuum form for a variety of OEM's – this one is for the chassis for the Royal Navy Seamans hat, we manufacture a precise liner in a range of 15 sizes varying by 1.59mm in radius per size.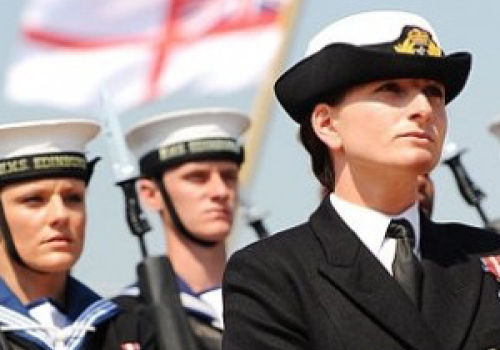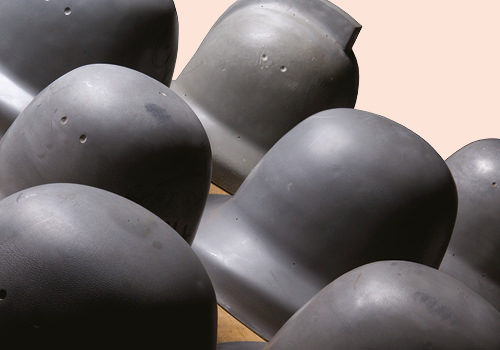 Made from special stab resistant ABS we manufacture the liners for both the boys and the girls in blue.
We make the visors incorporated in lots of manufacturers hoods – all designs are bespoke and can be manufactured from a wide range of materials.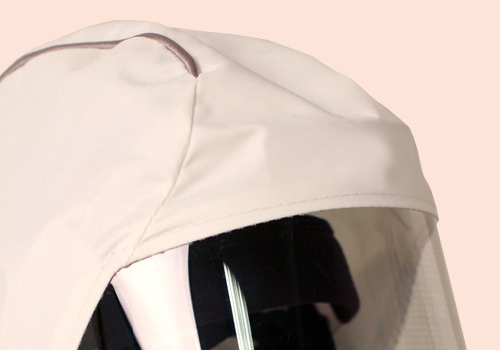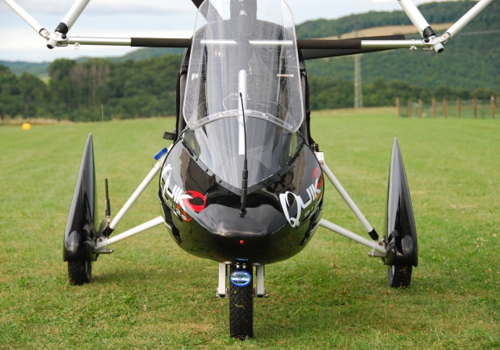 Manufactured from UV stable polycarbonate we proudly make these tough lightweight screen for P&M Aviation in the UK – one of the few manufacturers of this type of equipment.
Forklift Canopies & Screens
Made from a tough polyester material we drape form this product to fit into the roof of a fork lift truck, then the rest of the canopy is made around it, this gives the operator a visor quality roof for operating on high racking.