Our branded filter box is a resilient piece of essential machinery.
We have designed it to withstand the rigours of industry and always to provide the user with clean air regardless of the extreme environment.
It is practical with easy to replace filters and an almost indestructible housing. It looks good too!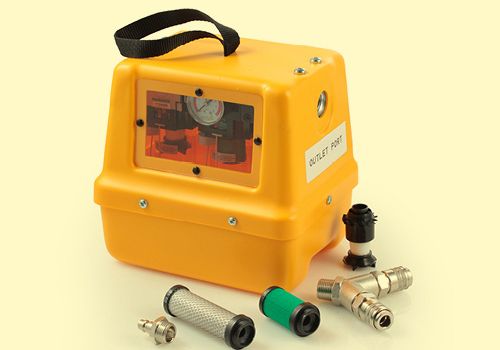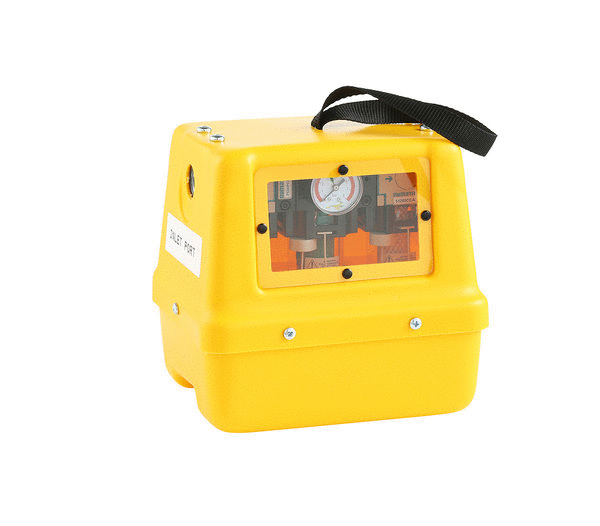 Easy to read pressure gauge and inspection window
Supplies enough for two sets of air fed safety equipment
Minimum maintenance, self draining filters
Easy to manoeuvre unit with carrying handle
Filters in excess of 660litres/minute
Tough and chemically resistant housing with handle
Three stage, auto draining, filters – Pre filter, Oil filter, Gas filter
Light weight, approx. 5kg
Easily replaceable filter elements
Window to check filter status