Our Crusader Lite air fed visor is ideal for auto paint spraying and re-finishing applications.
We design and manufacture all our robust industrial units for use in vehicle spraying (manufacturers and repairers), cladding respraying and for any form of onsite spray gun paint application.
The Crusader Lite (ear defender compatible) is fully CE approved and meet with EN1835 Class 3 – highest available.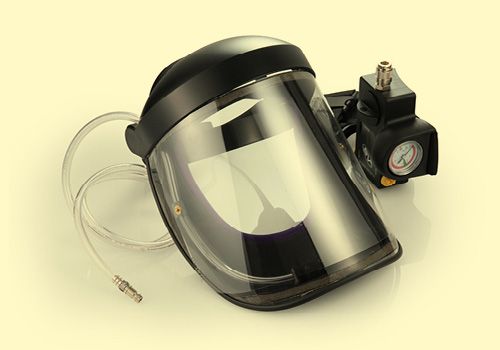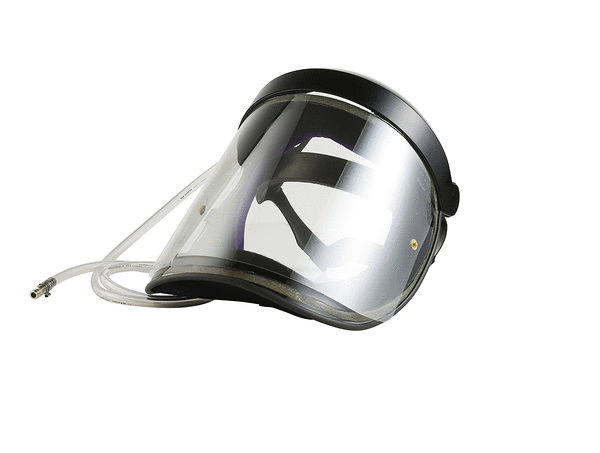 Light weight and comfortable
Protects full facial area
Over 90% field of vision
Belt mounted regulator with dual sensory air deficiency warning whistle, pressure gauge and optional charcoal filter
Nominal Protection Factor of 200 for all models (highest available)
BSEN1835 : 2000 and CE marked
Allows the use of ear defenders
All Crusader models include:
Ready to use, fully assembled visor
Adjustable regulator
Adjustable belt (22"- 48" waist)
Storage bag
Spare disposable visors